Example Screenshots
The following screenshots show examples of input and output pages.
These enable you to appreciate what information is included.
Note that a major update to the formats is planned for 2019.
Home Screen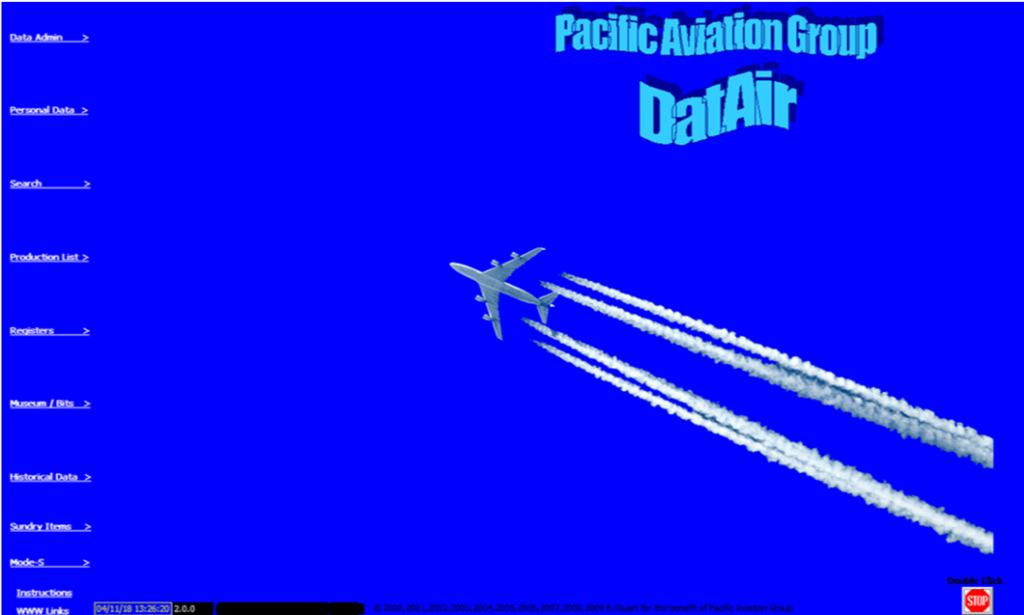 There is a wide range of criteria which can be used to 'Search' the database. Using the 'Standard' functionality, the data for a particular aircraft can be viewed. After typing in the registration, and selecting whether it is a current or previous registration, a list of aircraft that have used that registration is shown on the left of the screen, and the data on that aircraft is shown on the right. Your own personal logging history is also shown below the aircraft data.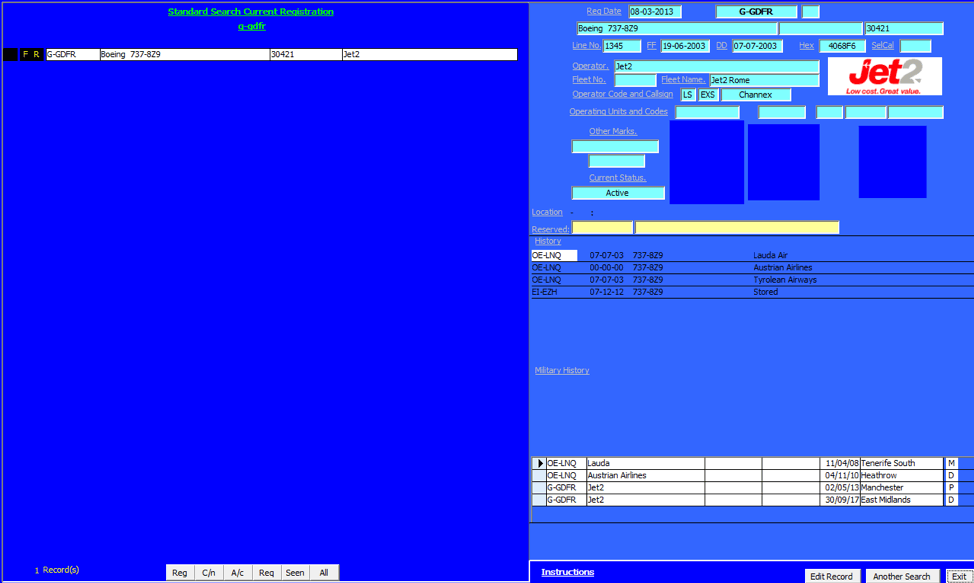 The 'Personal Data' section contains a number of different options, including 'Autolog', which is the primary input screen.
You type each registration in the bottom right corner and the tables fills in the aircraft data and shows which, and how many in total, are new (to you), paintscrapes, dropped or outstanding (new aircraft yet to be added to the database).
Then you type in the Place and Date and these are then set against each aircraft.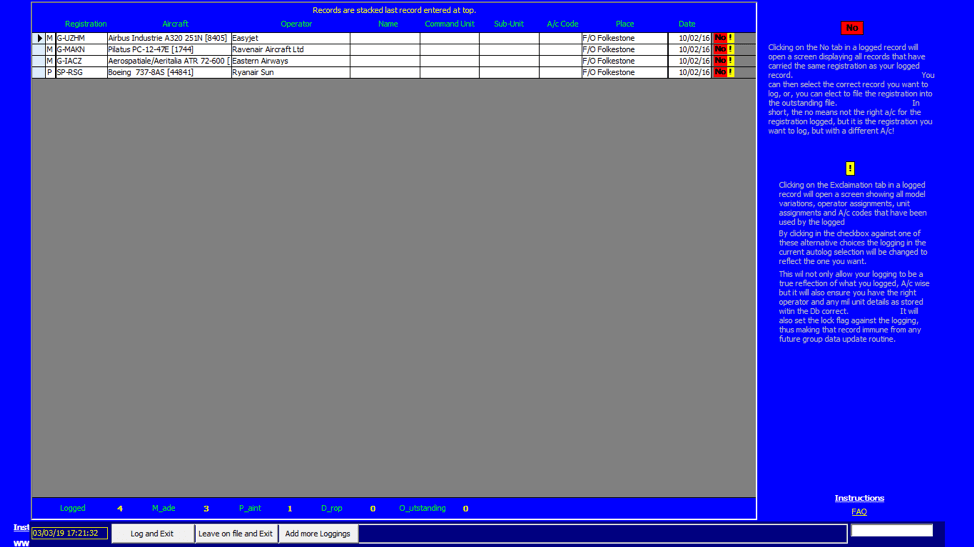 Also within the 'Personal Data' section, there is the option to view your 'Logbook', which can also be filtered to specify a date interval or location to get a listing of everything seen.
'Log Stats' shows a plot of your total loggings by month and year. Clicking any month then opens the Logbook to show the aircraft seen then.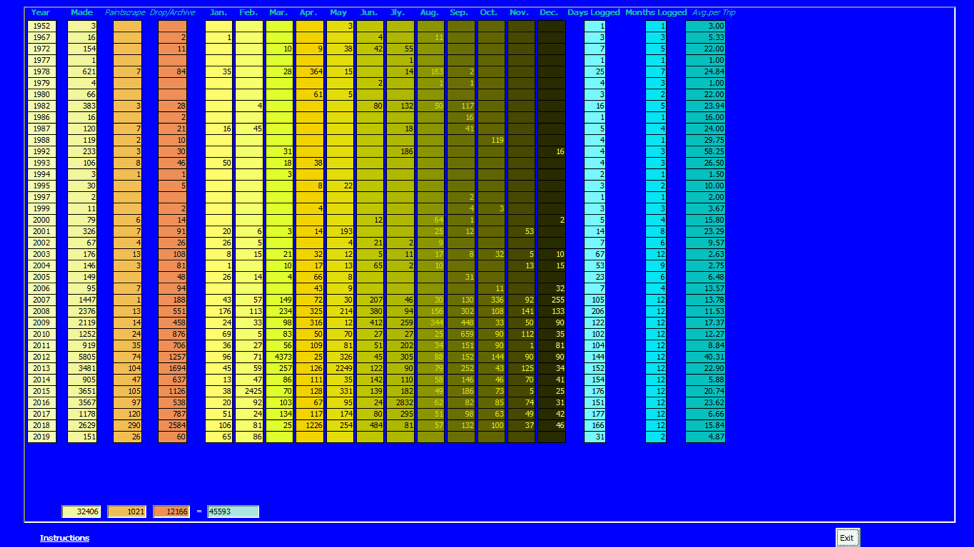 Other functionality provided includes facilities to
Backup your loggings
Print a Register (civil or military) by country
View Production Lists
View Historical data
View lists by Museum
Re-build the ModeS data as updates are loaded